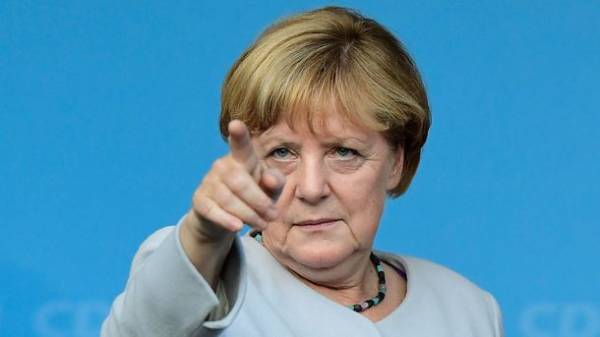 Angela Merkel said "completely unacceptable" accusations of the Netherlands in "Nazism" or "fascism".
German Chancellor Angela Merkel was on the side of the Netherlands in the diplomatic conflict of the country with Turkey, as reported by DW.
Monday, March 13, she sharply criticized the words of the President of Turkey Recep Tayyip Erdogan that niderlandy are "descendants of Nazis". "Given how the Netherlands have suffered from national socialism, it is totally unacceptable. And because the Netherlands has my full support and solidarity," Merkel was quoted by the news Agency dpa.
Turkish officials repeatedly in recent days accused the European States in the "methods era of Nazism" and "fascism". In particular, the Minister of foreign Affairs Mevlut Cavusoglu said that the Netherlands are "capital fascism". March 11, his plane was not allowed to land in Rotterdam. In the same city, the Dutch police are not allowed to hold a meeting at the Consulate of Turkey Minister in the family.
The European Commission has urged Ankara to show restraint and de-escalation of the conflict.
Comments
comments