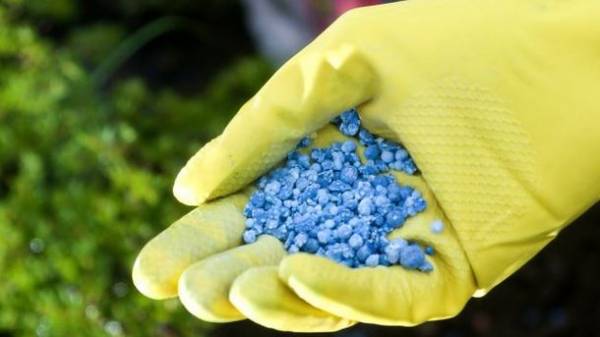 The interdepartmental Commission on international trade (mkmt) has suspended the antidumping duties in the amount of 4.19%-31,84% on imports of urea and UAN (urea-ammonium nitrate) from the Russian Federation. About it reports a press-service of the Ministry of economic development and trade.
"13 Feb 2017 Interdepartmental Commission on international trade (mkmt) has decided to suspend anti-dumping measures concerning import to Ukraine of some nitrogen fertilizers (urea and UAN) originating from the Russian Federation. Mkmt members agreed that to ensure food security there is an urgent need for action to diversify the supply of fertilizers to Ukraine (from China, Middle East, USA and others)", – stated in the message.
While the Ministry reminded that earlier, on 27 December 2016, mkmt, after which lasted a maximum of 18 months of investigation decided to impose anti-dumping duties on imports of specified types of Russian fertilizers, which were to become effective 60 days after publication of the decision.
As indicated, the results of anti-dumping investigation showed that the imports of Russian fertilizers to Ukraine at dumping prices to the detriment of domestic producers of chemical fertilizers. However, mkmt also recognized the need to take into account the current situation on the market supplies from Russia cover 80-90% of all deliveries of fertilizers in Ukraine to prevent a shortage and a sharp rise in fertilizer prices in the country.
Later, on 23 January 2017, the Ministry of agrarian policy and food sent to the mkmt appeal on the temporary suspension of anti-dumping measures for the period of spring field works. At the same time, the agriculture Ministry has developed a draft law on measures to promote the diversification of the supply of fertilizers by reducing import duty rates on the most popular types of fertilizers that are now being coordinated in the ministries and departments.
We will note, according to the decision mkmt from February 28, 2017 for a period of five years has established the following fees: for JSC KuibyshevAzot (Togliatti) – 4,19%, JSC "Novomoskovsk joint stock company Azot (Tula region) and JSC "Nevinnomyssky Nitrogen" (Stavropol territory) – 18,78%, other Russian companies of 31.84%.
Comments
comments