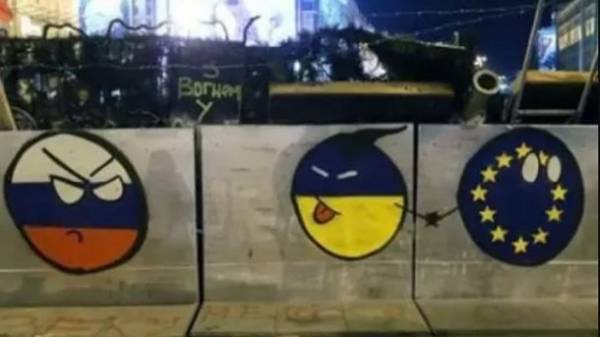 The subject of sanctions imposed by the US against Russia raised the official Twitter account of the Russian Federation in his message, played with a quotation from the gospel, which is directed by Peter Pavlenko was credited in his film Prince Alexander Nevsky.
"Who the sanctions will come to us, they will die. We dedicate this video to those who want to harm us with new sanctions", – stated in the message.
Whoever comes to us with #sanctions, from sanctions will perish. We dedicate this video to those who try to hurt us with new sanctions! pic.twitter.com/VdoYI3mK2u
— Russia (@Russia) 2 August 2017 R.
The official Twitter of Ukraine responded to this animation of "South Park" where Butters medieval clothes fighting with an elf with a wooden sword.
SEE ALSO
The Russians are sharply disappointed in the trump poll
"If you had respected international law, you could have avoided sanctions now would send a mission to Mars, not running around with wooden sticks," the statement reads.
If you'd respected international law, you would've avoided sanctions & would've been sending missions to Mars now, not running with sticks pic.twitter.com/sNJ02LeNwY
— Ukraine / Ukraïna (@Ukraine) 2 August 2017 R.
Previously, the team coordinator, who maintains an official Twitter account of Ukraine Yarema said Spirit, which began with the history of the skirmishes in Ukraine and Russia in Twitter.
"Regarding content, then we are free, but do understand that there are certain limits when you are writing on behalf of the state. If the content relates to international politics, to show colleagues in the Ministry of foreign Affairs
We will remind, the new law "On combating the enemies of America through sanctions", which was signed on 2 August President of the United States Donald trump is expanding sanctions against Russia changes the procedure of cancellation or change, as well as declare support for Ukraine to restore its territorial integrity.
Comments
comments