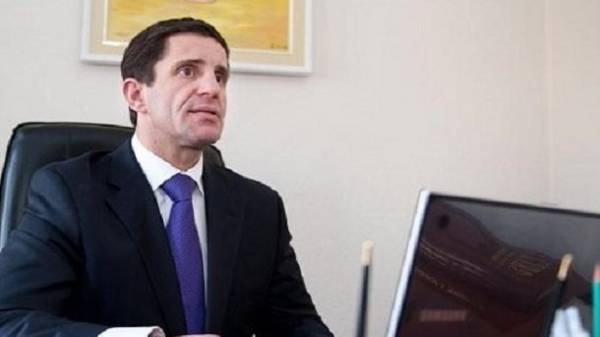 The activities of Ukrainian communities in Russia, the Putin regime is used in order to mislead, to manipulate the mind, in fact, openly lie to everyone and everywhere, it is part of a hybrid war.
About it in conversation with the journalist said the adviser of Minister of internal Affairs of Ukraine Zorian Shkiryak.
"With regard to the establishment of these communities, which, of course, in Russia there will be to distort the reality of their statements and support the position of the Putin regime, it is also a form of technology, a form of stuffing information. This happens to distort reality and another information provocation against the Ukrainian state", – said Shkiryak.
The adviser to the interior Minister believes that the adoption by the President of Ukraine "Doctrine of information security" will allow to eliminate these distractions from the Ukrainian communities in Russia, which are aimed at the collapse of Ukraine.
"Today will be developed a number of strategic initiatives that will fight not only in the information field concerning these communities, and generally on the spread, throw the fake, the false information that propels the Russian Federation through the creation of so-called sites"cisterns", through social networks, in particular "Vkontakte" and "Classmates". Question information security and cyber security is today a matter of national security, so as to win the information war is no less important than to win the war in the trenches", – Shkiryak noted.
"This is in order to supply such information to lie to the civilized international community, that there is such a point of view. And, of course, is designed for internal in Ukraine the consumer, which are very few, as I said, as the majority are citizens of Ukraine is Patriotic people, who are well aware the essence of war, unleashed by Russia against Ukraine", – concluded the Minister's Advisor.
Comments
comments