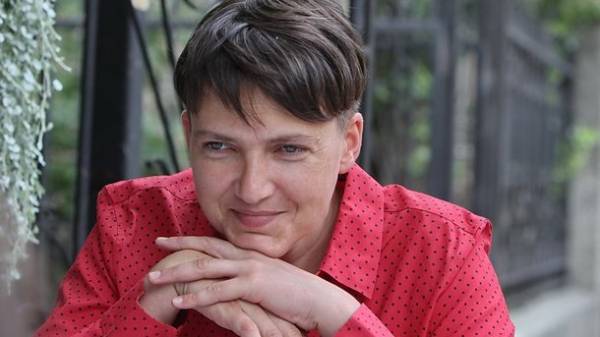 The people's Deputy of Ukraine Hope Savchenko in an interview with "Commander in chief" admitted that in the past worked in service phone sex. According to her, in this so-called work it attracted a salary, as is the official salary at that time was $ 100.
"Yes, I did. This is made possible, again, because of the adequate attitude to everything", – said the MP.
"This work can withstand not everyone, I saw it on the selection. My friend and I were looking for a job, saw an ad in the newspaper: "the girl with a pleasant voice, with the ability to talk on any topic". I didn't know what it is. Arrived there, they gave me a Shocker, told me to read on MIC sex scene. At first I mentally laughed at it. Many of the girls who tried out, was in shock, went out, few people could read it. I said to myself: "You're an actress, you'll read this". Read. The salary at that time was chic $ 100. I had to undergo official registration, was 23 years. I at the time was 21," admitted Savchenko.
It was reported earlier that Savchenko, Nikolaev threw eggs. The MP was accused of collaborating with the FSB.
Comments
comments