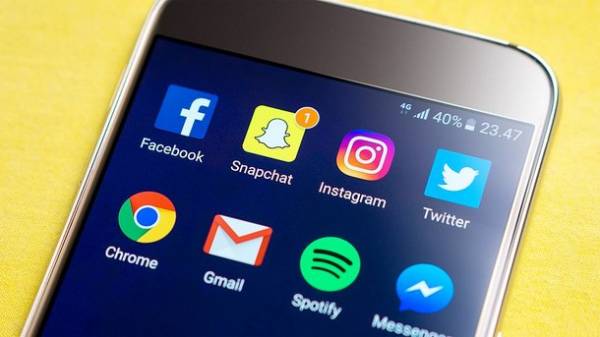 Your personal information is extremely valuable to Facebook. The more a website knows about you, the more money the company will pay advertisers, whose target audience you hit. There are some details about you, which social networks should not be, otherwise one day you may greatly regret it, writes ain.ua.
Home address
Any person who wants to Rob you, take advantage of this information. If you have once succumbed to the temptation and still filled out my address in Facebook, go to your profile, click "edit" under "Contact and basic information" and remove your address.
Another place where the unexpected can emerge your home address, it is the activities that you create. For example, if you post information about the party, Facebook may automatically add to the page your address so people know where to go. If you set the event status is "Public", anyone will be able to know where you live. Or, say, your friends will want to invite their friends – thus, the circle of knowledgeable individuals will expand. It is better to delete the event if it happens. Let the people ask the address in personal correspondence. And to make sure that the incident will not happen again, check your timeline on the presence of old events, which could remain your address.
Information about the work
Try not to post on Facebook information that indicates where you work. When one of your colleagues wants to find you in the social network, he might stumble on something he doesn't like it. Similarly, when a hacker wants to hack in your company, it will first collect the available online information about employees. Also, there are many ways to use your social media to gain unauthorized access.
Remove all the information about the job and be very selective in relation to colleagues with whom you are friends in Facebook. When the time comes to change jobs, perhaps you want to continue to communicate with most of them. And if you still want to, try not to publish anything bad about your previous place of work.
SEE ALSO
Facebook is developing a modular smartphone
Relationship status
Write marital status in social networks means to attract unwanted attention. The number of likes which will collect your change of status from "in a relationship" to "relationship", you will be amazed. In addition, changing statuses attract cyberstalkers. You probably received a notification that your friend "divorced" or from now on your girlfriend with her new boyfriend "it's complicated". The easiest way to remove relationship status completely and to notify people about changes in my personal life some other way.
Payment information
Facebook is free, but sometimes he requests a credit card number. Your financial information allows you to buy cards and other products available directly on the website. The best way to drain the attackers credit card details is to forget to sign out at work or any public computer. A stranger, sometimes a friend or family member can very quickly spend your money before you realized it and block the account.
The phone number
And this is not just because some really useful features Facebook security require just your phone number. In addition, if you use the Facebook app on your phone, the social network still knows your number.
On the other hand, some people reason, indicate your number in the profile. But sometimes even those who you least would like it to open, can see the magic number. If you once also got excited and added the phone number in your profile, go to "Contact and basic information" and in front of your room in the drop-down menu, select who will see this information – Only me. Then save the changes.
We will remind, in the Facebook messenger will soon be advertising.
Comments
comments