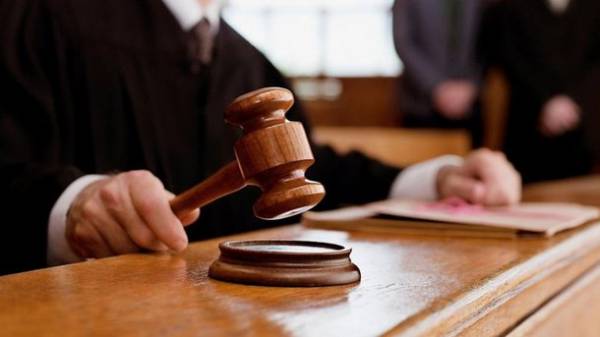 The judge of Solomensky district court of Kiev of Hell pedenko, having considered the petition of protection ex-the people's Deputy Nikolay Martynenko disqualification of judge Alexander Bobrivnyk, the Chairman of the meeting on election of a preventive measure former parliamentarian, denied the motion.
This decision she took after came back from the deliberation room at 21.10 on Friday.
"The grant of the application…. to refuse," she read out the decision and left the hall.
Earlier on Friday, after a 4-hour delay, 18.54 judge Bobrovnik announced the beginning of the meeting. Immediately after this, the protection Martynenko filed a motion for his disqualification. The lawyer of the former MP argued the motion to dismiss the existence of a criminal proceeding in respect of Bobrivnyk, the availability of provocative material concerning him published on the Internet, and the choice of system of distribution of cases that is what the judge when considering high-profile cases of NABOO.
Martynenko supported the position of his lawyers to recuse a judge. Later adding that he knew in advance about what to consider, the case will be bobrivnyk. However, prosecutors said that the motion to dismiss is not based on any evidence. After this, the presiding judge adjourned the case for transfer of the petition for his disqualification for consideration by another judge of Solomensky district court of Kiev.
Comments
comments