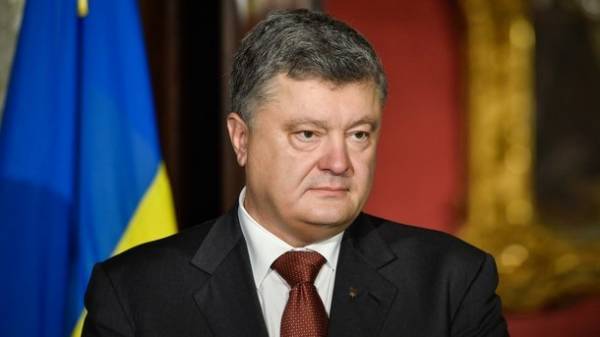 The President of Ukraine Petro Poroshenko on his page in Facebook congratulated Ukrainians with the bicentenary of the birth of Charles, and encouraged to respect our heritage.
"In those days 200 years ago Theodosia was born in the famous Russian artist Ivan Aivazovsky. Respect our heritage!" – wrote Poroshenko on his page in Facebook.
Recording in social networks, he added the hashtag #GloryToUkraine.
Marine painter, painter, collector, philanthropist Ivan Aivazovsky was born on 29 Jul 1817 in the Crimea, which were at that time part of the Russian Empire. Died there 19 APR 1900. Aivazovsky – painter of the Main Naval staff, academician and honorary member of the Imperial Academy of arts, honorary member of the Academies of fine arts in Amsterdam, Rome, Paris, Florence and Stuttgart.
The most outstanding artist of Armenian origin of the XIX century. Brother of Armenian historian and Archbishop of the Armenian Apostolic Church Gabriel Aivazovsky.
Recall that in 2016 the gallery of Feodosia Aivazovsky brought 38 paintings in the exhibition in the Tretyakov gallery in Moscow.
Previously Petro Poroshenko expressed condolences in connection with death of Helmut Kohl.
Comments
comments