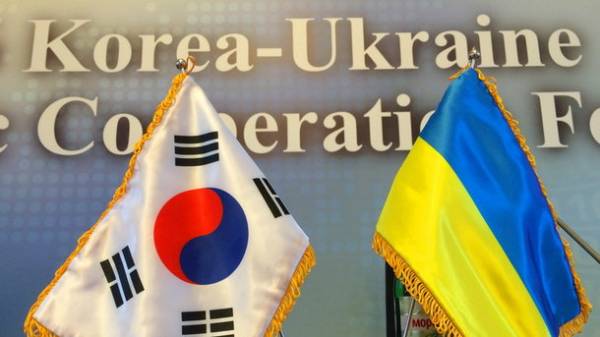 On the basis of Kyiv Polytechnic Institute. Sikorsky (KPI) work of the Ukrainian-Korean center of education, science and innovation. This was stated by first Vice Prime Minister, Minister of economic development and trade of Ukraine Stepan Kubiv during the V International economic forumarena – Korea.
Vice Prime Minister stressed that Ukraine has all the prerequisites for transforming the economy from raw materials into innovative, digital model-based manufacturing of high-tech goods and services with high added value.
"We have the most powerful engineering base in Central and Eastern Europe, where about 100 research centers of international high-tech companies. Among them, unfortunately, is only open one company from Korea Samsung, and the opening of each new project of education, science and innovation is an important step for uniting the interests of business science, " Kubiv is quoted by the press service of the government.
He stressed the importance of further development of Ukraine's cooperation with Korea in development projects in Ukraine, broadband access to the Internet.
"Innovation is one of the key priorities of the government. Korea as one of the most advanced technological economies in the world may become for Ukraine a good example to follow, a reliable partner in the implementation of innovative projects. Including investments in the development of broadband Internet in Ukraine," – said Kubiv.
SEE ALSO
In Ukraine there will be new ways to choose the heads of state companies
"We can create a joint metallurgical and machine-building enterprises, scientific research centers in Ukraine, which combines the Korean experience of high technologies and Ukrainian engineers to build engines for space projects and launch of Ukrainian spacecraft," – said Kubiv.
He added that the government is actively working to create a favorable environment for the development of new technologies and processes. Among them the establishment of efficient regulation to remove barriers to the development of innovative advanced services and technology to create conditions for the introduction of modern technologies and services.
"The government recently eliminated a number of obstacles that hampered the development of mobile payments in Ukraine. From now on, Ukrainians will be able to use your mobile phone as a wallet. Of course, appropriate services need to develop mobile operators", – said the first Vice Prime Minister.
Kubiv in the end urged the Korean companies to cooperation and investment in Ukraine, "Invest in Ukraine, there are many interesting and profitable projects."
Comments
comments