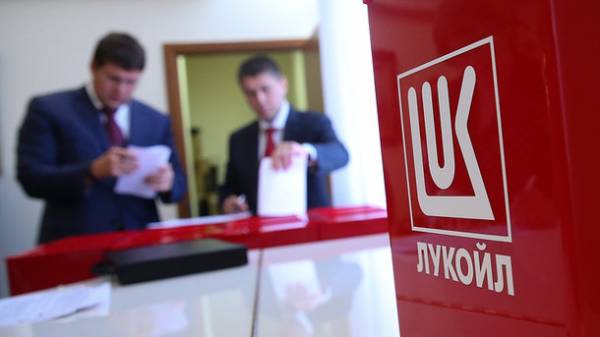 The Russian company "LUKOIL" completed the transaction of sale of 100% ownership interest in LUKOIL Chemical B. V. (Netherlands), which owns a petrochemical plant "Karpatneftekhim", located on the territory of Ivano-Frankivsk region of Ukraine.
The Russian company also owned the Ukraine Odessa refinery and a network of filling stations, but has sold the asset in 2013 and 2014, respectively.
Earlier it was reported that the Antimonopoly Committee of Ukraine (AMCU) has allowed Techinservice Limited (UK) to buy more than 25% of the Dutch Lukoil Chеmical, unspecified natural persons-the citizen of Ukraine indirectly through Xedrian Holding Ltd (Cyprus) – more than 50% of Lukoil Chеmical (according to the state register of Ukraine, ultimate beneficial owner of the Lukoil Chеmical missing).
Indirect owner of more than 50% in OOO "Karpatneftekhim" through Xedrian Holding Ltd (Cyprus) may be Ilham Mammadov, former head of FDI "LUKOIL-Ukraine", reported the AMC. Mammadov was appointed head of FDI "LUKOIL-Ukraine", on November 29, 2014, when NK has already announced the sale of petrol stations network in Ukraine. Before Mammadov worked in other positions in structures "LUKOIL".
OOO "Karpatneftekhim" produces ethylene, polyethylene, vinyl chloride, caustic soda, chlorine and suspension PVC. The plant was shut down in September 2012 due to the unfavorable situation on the petrochemical market, and has still not launched (except the short-lived resumption of the production of PVC).
Comments
comments