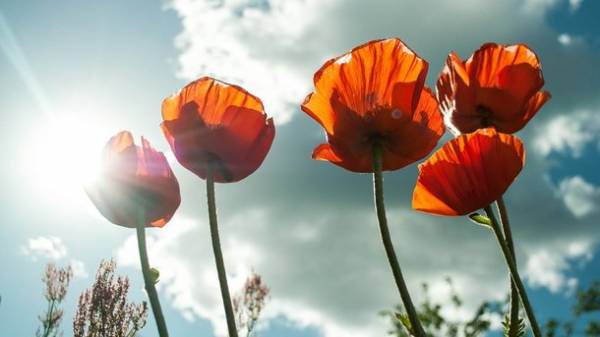 The cyclone has brought in many regions the rain and relative coolness, but the next week in Ukraine will return to heat.
About this on his page in the social network according to forecaster Natalia Didenko.
"Cyclone with fronts is well watered today wood, poor grass, bushes, flowers and people. Everyone is so excited that I want to share this joy with others. And tomorrow, Saturday, heavy rain will go East. Heavy showers most likely in the Chernihiv, Sumy, Poltava, Kirovograd, Zaporizhia, Dnipropetrovsk, and even in the Nikolaev and Kherson areas", – said the forecaster.
According to Natalia Didenko, tomorrow the rains will be in most areas, but in the West the sky cleared from the clouds – there will be mostly Sunny. Saturday light coolness felt by the inhabitants of the East and South of the country – where the air warms up to +24..+29 degrees.
"The main news for the East and South of the country – there tomorrow the heat will subside, for uncharitable to +35..+37 degrees – this is too much even for a continental climate. The temperature in Ukraine on Saturday + 22..+ 27, South and East + 24..+ 29 degrees. Sunday almost everywhere is dry and Sunny, only in the East still remain local rains. And heat another 30 July, will not be", – said Didenko.
SEE ALSO
The storm left in the dark thousands of Ukrainians
According to forecaster, on Saturday in Kiev rain is expected, air temperature + 21..+ 24. Sunday will be Sunny, and the air warms up to +24..+ 27 degrees.
"Monday and Tuesday in Ukraine comes intense heat. Have a good weekend and an easy Friday" – wrote Natalia Didenko.
We will add that the heat in the first days of August and the previously reported Ukrgidromettsentr.
"The first days of August are threatening to vary the extreme heat! According to the forecasts of almost the entire territory of the country the temperature is above 30 °. According to the card – 32..37 degrees. It is likely that the temperature will rise to 40 °. For some days the situation can change", – reported in Reuters on July 26.
Recall that today, July 28, in many regions of Ukraine declared a storm warning. Forecasters warned of thunderstorms, heavy rains, squalls and hail.
Comments
comments