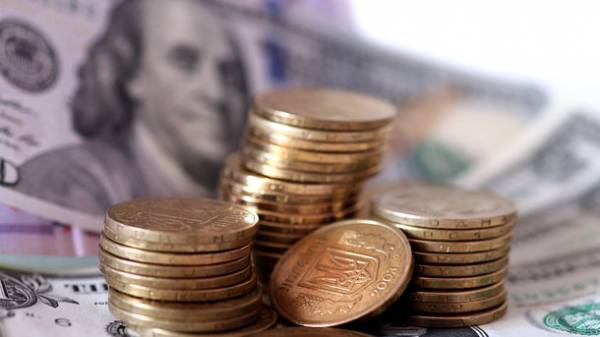 In Ukraine last week the hryvnia exchange rate gradually strengthened due to the global decline of the dollar. As the analyst of "Alpari" Maxim Parkhomenko, the official rate of the national currency appreciated by 10 cents, while the cash rate is left unchanged. On this momentum, the expert notes, including those affected by the holiday period.
"The dollar against the hryvnia will remain in the range of 25.8-25.9 per hryvnia, and the ratio of hryvnia to the Euro will crawl up the side of 30.50 – 31гривни," – says Maxim Parkhomenko.
The beginning of the harvest, the expert said, would continue to support the hryvnia exchange rate and will allow you to catch her on the current level of 26 per dollar until the end of August. At the same time, the single European currency last week was able to demonstrate a significant rise in up to 30 hryvnia for one Euro. This trend will continue in the current week.
Read more about how the dollar is to wait for the Ukrainians until the end of summer, can be read here. Ukraine is waiting for at least three years of the fall of the hryvnia. The resolution of the budget until 2020, the Cabinet forecasts average annual exchange rate of the dollar at the end of this year is 27.8 million hryvnia. In 2018, the dollar can be bought for 27 hryvnia, in 2019 – more than 30,5 hryvnia. Thus, the national currency will fall to the level 31 of the hryvnia to the dollar in 2020.
Comments
comments