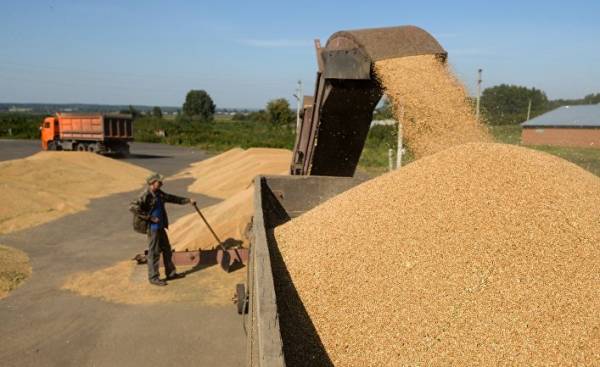 The Association of peasant (farmer) farms and agricultural cooperatives of Russia (AKKOR) hopes that the difficulties in relations between the EU and Russia because of the sanctions, will soon be left behind.
"We want the sanctions are quickly repealed, and the trade can resume," said the President AKKOR Vladimir Plotnikov, who is also the Deputy of the state Duma and the representative of the Commissioner under President of Russia on protection of the rights of entrepreneurs in the field of agriculture.
"Anyone can see benefits from the sanctions, but we would have to move forward," he said.
Guide ACCOR takes part in the meeting of the world farmers ' organisation in Helsinki.
"The conditions for the development of agriculture is almost the same. Finnish farmers are very employable, great professionals," said Vice President of AKKOR Svetlana Maksimova.
Carpenters and Maximov, who also is the Deputy of the state Duma, are well aware of the Finns. The Union of farmers of Finland MTK and AKKOR signed a cooperation agreement eight years ago.
According to Plotnikova, the cooperation of neighboring countries a lot of advantages: it is the development of technologies, regions, and job security of young people living in rural areas.
For example, the Tver oblast, which has many joint projects with Finland is to Helsinki as an example for agricultural lending.
The Russian delegation seeks to actively participate in the activities of the world organization of farmers. According to Plotnikova, ACCOR announced of the desire to hold the next meeting of the organization. The meeting will be held in Moscow next year.
Comments
comments