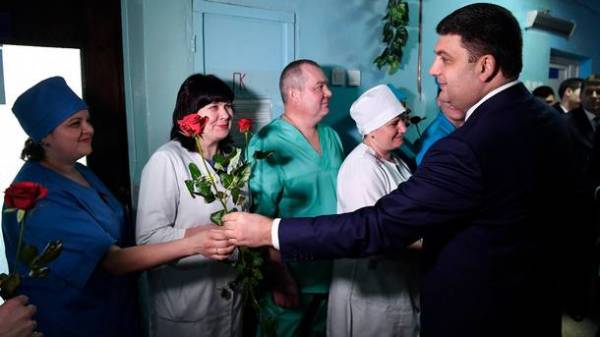 Prime Minister of Ukraine Volodymyr Groysman congratulated women on March 8.
"For more than a century on this day honoring women, expressing their feelings of gratitude, support and love. This holiday has always been and is a symbol of respect for women, recognizing her immense contribution to the life of the family, society, state", – reminded Groisman.
The Prime Minister mentioned in the congratulation that, with the active participation of women, updated country, "walking the difficult path of reforms, stepping to his cherished goal – a decent standard of living in the circle of free European peoples."
"Today without women it is hard to imagine business, public administration, volunteering, military, education, culture, science, and in General all areas of public life. Let's not forget that the care of children and of family life in General rests on the shoulders of women, so we men to women is always in debt. Dear women! Let the spring lives in Your hearts, and those wonderful March days fill You with joy, hope, faith in a better future. I wish You prosperity, love, loved ones, prosperity and harmony!" – said in the congratulation of the head of the government.
Comments
comments