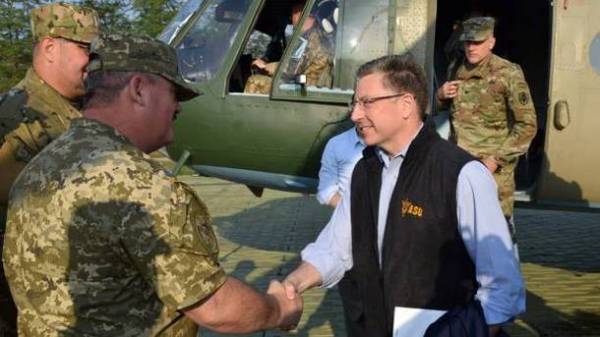 The American delegation, together with the special representative of the United States Ukraine with Kurt Volker visited the plant, according to Facebook, the press service of the headquarters of the military operation in the Donbass.
They met with the military representatives of the military-civil administration and affected residents.
"I came here personally to see the details of these events. I can say it's a terrible tragedy, because we know that Ukraine is flourishing state. Our main goal is to restore the integrity and sovereignty of Ukraine. As I understand it, it's not a frozen conflict, and a hot war. And the price is dangerously high, the human life," said Walker.
See also: Ukraine appealed to Russia from Donbass
The delegation visited the renovated school and visited the Avdiivka coke plant.
According to Walker, after a visit to Ukraine he plans to hold a series of meetings with representatives of the governments of the European countries, in order to consolidate the position on the situation in the East of Ukraine with allies.
Previously, Kurt Volker said that in order to effectively counter Russian aggression, Ukraine should significantly increase.
Comments
comments