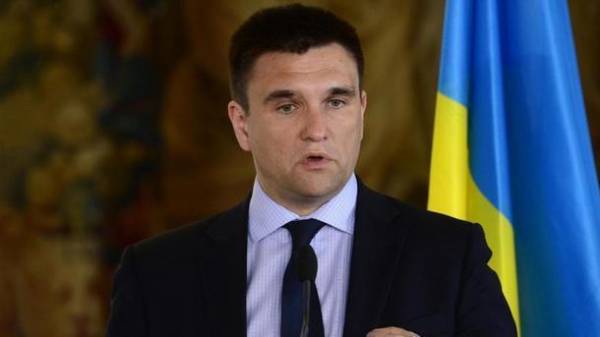 The Minister of foreign Affairs of Ukraine Pavlo Klimkin said that the scandal with the illegal supply of gas turbines of the German company Siemens will be a lesson for business. This is stated in his article for the European truth.
According to him, Ukraine warned the Germans that Russia may try to circumvent the sanctions, and that turned out particularly wind turbines.
"The Siemens supply gas turbines on the territory of the occupied Crimea, despite the serious sanctions regime, was not a coincidence or an absolute surprise. After all, the same as with the story of the "Mistral", Ukraine beat the bell. We warned Siemens, the German Federal government and European institutions, we are convinced, we pointed out the holes in the sanctions regime. We listened, sought to prevent crime. And many of such cases there could be avoided. But in the case of Siemens management refused to see the obvious. It seems that they believe the promises of the Kremlin, that Ukraine will not stand that sanctions are still here will cancel the whole German political elite and the business is just waiting to restore "business as usual" (usual activities)," – said in the article.
See also: Siemens terminates the agreement with Russian companies because of the turbines in the Crimea
The Minister believes that the only solution is an open and public investigation and punishment of all accomplices of legal, political and reputational. According to him, this is what Ukraine will require from Siemens, the German government and agroinstitute.
"For many businesses this scandal will be a serious lesson for the future: "the gambler" will never become partners with which to deal. The Kremlin cannot be trusted. European values common to all, and fraud in Europe alone. Are dealing with a scammer – be prepared for serious losses," – said Klimkin.
Earlier, the British Reuters reported on delivery to the Crimea two turbines, which are similar to those that Siemens manufactures. The company said that at least two gas turbines, which he put for the project in Russia, was delivered to the territory of the occupied Crimea against its will.
In turn, the Kremlin said that the turbines that are installed for power plants on the territory of Crimea, produced in Russia.
Comments
comments