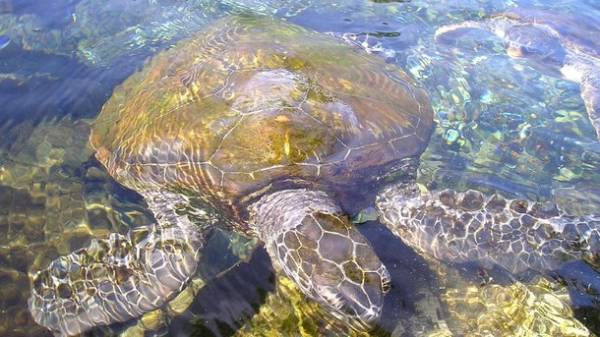 Dozens of British tourists could not depart from the Greek island of Zakynthos due to technical problems and then because of the mating loggerhead sea turtles, the newspaper reports the Evening standard.
From 30 July to 1 August, dozens of British tourists were waiting for the departure from Greek Islands to London.
It was reported that the first EasyJet decided to replace the aircraft after the information about the failure. Subsequently, however, the new plane was not able to get to the airport, because the island has a curfew.
SEE ALSO
Unknown with knives attacked a bus with tourists in Barcelona
It turned out that the aircraft is prohibited at night to fly over the island of Zakynthos due to the onset of the breeding season of loggerhead sea turtles, threatened with extinction.
Therefore, passengers had to spend several hours in a state of uncertainty. According to them, the airport officials gave them no support and no food.
The airline apologized for the delay and explained that the flight did not take place due to technical error, and a night flight "delayed".
Recall that in Egypt napali for tourists: in the hospital of Cairo, died a citizen of the Czech Republic.
Comments
comments