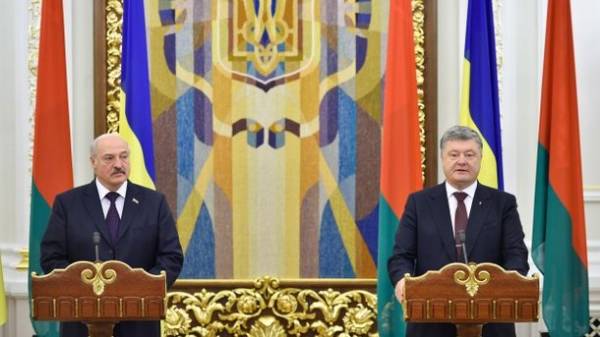 Ukraine and Belarus intend to significantly expand economic cooperation. The President of Ukraine Petro Poroshenko said following the talks with President of Belarus Alexander Lukashenko.
"We had a fruitful and thorough negotiations. We discussed a whole range of topical issues of cooperation between Ukraine and Belarus both in the bilateral and multilateral formats. First of all, we have paid special attention to the implementation and execution of the agreements we reached during our previous meeting on 26th April. Pleased to note that the lion's share of these agreements have been executed," he said.
The President noted that the trade turnover between Ukraine and Belarus increased compared to the previous year by 26%. "Belarus' fourth largest trading partner, Ukraine is Belarus ' second trading partner. We see serious and real prospects. Set tasks in the near future to reach $ 5 billion of our mutual trade," he said.
See also: Red carpet and "military parade": how Poroshenko met Lukashenko
"We have agreed to use the existing potential for joint production of high-quality and competitive products, which would be in demand not only in Ukraine and Belarus. We agreed in all sectors that are interested in entering the markets of third countries. Today there is mutual interest in establishing new joint ventures. I mean the aviation, transport and agricultural engineering. Special attention was paid to our cooperation in the energy sector. Agreed on the concrete steps of cooperation in energy, oil and gas industry", – said Poroshenko.
As you know, Alexander Lukashenko visited Ukraine with an official visit.
Comments
comments