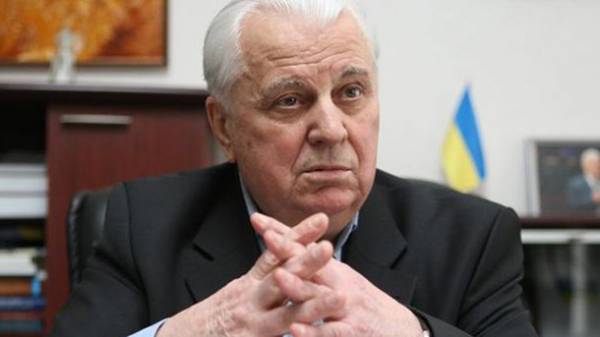 To solve the issue of the annexation of the Crimea you need an international court, not through US. Reacted to the published plan proposed by the people's Deputy Andriy Artemenko, the first President of Ukraine Leonid Kravchuk, reports "112 Ukraine".
"What's a trump to the Crimea? The question of Crimea is solved by Ukraine and the country that had annexed. If matter of international law, it is necessary to appeal to the international court. If Mr. Artemenko wants to attract the biggest and the strongest power in the world, and it is possible to do so, but this does not mean that this is the right way," said Kravchuk.
The first President of Ukraine stressed that to trade territories for any money, and the offer to consider not worth it.
"When talking about the Crimea, or in any territory of any state, it is impossible for any money to consider the trade territory. If you are trading – this is not international law. Therefore, I believe that this proposal is weak and has under itself no bases to consider," – said Kravchuk.
The former President noted that this is the case when people are trying to solve the issues in which they are incompetent.
"When it is taken by incompetent people, or children in short pants pretending that they know how to solve it, the problem is completed or Comedy or humor. In this case, has humanity developed the international principles, which you have to follow when having similar issues. And when international law or principles apply, you can always come to some solution, I'm not saying that they will always be positively beneficial for all parties. However, we will see some way to resolve this issue," he added.
As is known, the Crimean Prosecutor's office opened a criminal case against Andriy Artemenko, who is suspected of treason. The people's Deputy is suspected of collusion with the authorities of the Russian Federation and subversive activities against Ukraine.
We will remind, The New York Times reported that the people's Deputy Andriy Artemenko has developed a plan for peace between Ukraine and Russia and the lifting of sanctions against Moscow. Supposedly the plan was transferred to the former Advisor to Donald trump to Mike Flynn shortly before the resignation of the latter.
The plan, according to The New York Times, provides for the withdrawal of Russian troops from the Donbass and the national referendum on the surrender of the Crimea is leased by Russia for 50 or 100 years. In addition, Artemenko has allegedly provided evidence of corrupt activities of Petro Poroshenko, which included the names of the companies and Bank transfers.
20 Feb faction of the Radical party decided to exclude from the faction people's Deputy Andrey Artemenko for his "plan".
Comments
comments