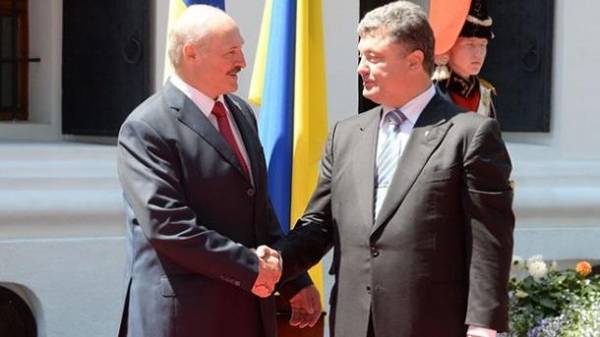 In Kiev was held the Ukrainian-Belarusian business forum. Domestic companies today signed 18 agreements in various fields
In a hall – representatives of business, on stage – the officials. The economic forum brought together nearly 400 business representatives of Ukraine and Belarus. While the presidents of the two countries are negotiating the establishment of joint enterprises and competitive production, in the chamber of Commerce deals a large company.
Mechanical engineering, gas and oil industry. In these areas of the country agree on cooperation. The first and the largest the signed contract between the companies DTEK and Belarusneft. Belarus to drill 4 new gas wells in Poltava region.
"This is necessary in our country as it strengthens its energy security, it is a guarantee of its sovereignty, is the reduction of energy dependence, and DTEK is the driver of this process", – says Ivan Gafych, Director for exploration and prospective development of DTEK Neftegaz.
And the First Ukrainian international Bank agreed on the payment of interest on credit sales of Belarusian machinery in Ukraine.
"This is the first time non-state commercial Bank participates in the program. What gives? The Belarusian side provides the export of Ukrainian companies provides quality equipment at reasonable prices is quite interesting, and to us as a Bank it's nice to be in between, that is, to bind the two sides," said Alexey Volchkov, Deputy Chairman of the management Board of First Ukrainian international Bank.
Total today signed contracts for $ 40 million.
Comments
comments