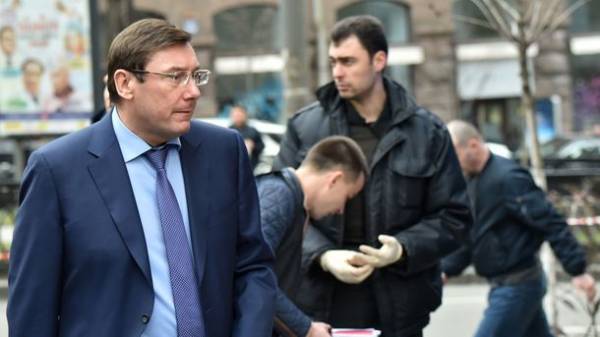 The murder of former Russian Deputy Denis Boronenkov can be found likely "Yarosh", and will spread information about what a terrible economic offender was deceased as he was a spy for NATO and the FSB. This was stated by the Prosecutor General of Ukraine Yuriy Lutsenko, referring to the Kremlin's attempts to bring down the Ukrainian justice off the scent.
"Will involve the whole Arsenal of lies to divert us from the obvious conclusion: today in the center of Kiev took place the massacre of a political opponent of the Kremlin, who testified against the Kremlin and against Yanukovych as their servant" – he stressed.
As reported today in Kiev in the shooting death of a former member of the Russian state Duma Denis Voronenkov, who took Ukrainian citizenship and testified against fugitive President Viktor Yanukovych.
It is known that the killer Boronenkov was arrested as a result of injuries after a shooting.
It is noteworthy that Voronenkov died on the anniversary of the death of former Russian oligarch Boris Berezovsky. President Petro Poroshenko called the killing of Boronenkov act of state terrorism by Russia.
Comments
comments