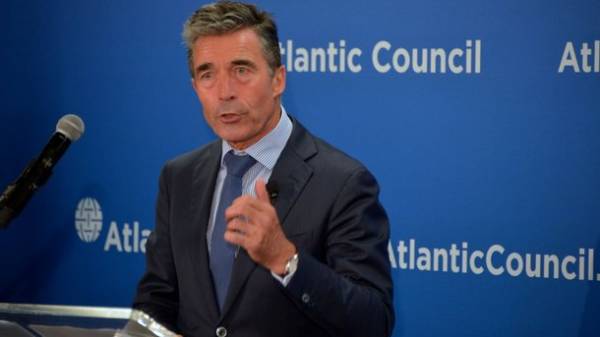 Former NATO Secretary General Anders Fogh Rasmussen said that Europe should revise its relations with the United States on mutual security and to realize that "freedom is not free", that Brussels and Washington should devote more attention and resources to the implementation of the Minsk agreements for the settlement of the conflict in the Donbass. This Rasmussen told Deutsche Welle on the sidelines of the Munich security conference, reports UNN.
"Norman format is the best we have for now. I would like to see more of attracting Americans to "Minsk" and to the channel format. Both the EU and the US must work more with the implementation of the Minsk agreements", – said the Danish politician.
He also commented on the statements of Vice-President Mike Pence. According to him, the words that "Russia will answer for their actions in Ukraine," – "very clear statement".
Rasmussen noted that the administration of President Donald trump will go the way of predecessors, Barack Obama, George Bush and bill Clinton. They tried to reset relations with Russia, said the former NATO Secretary General, however, I realized that "Russian is still not changed".
Comments
comments