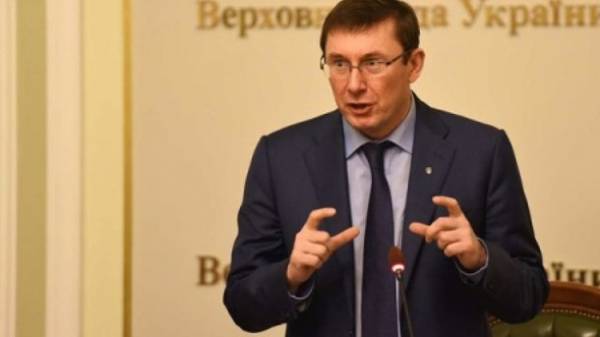 Suspected of involvement in a criminal organization times of ex-Minister of incomes and fees under Yanukovych Oleksandr Klymenko former tax inspectors willing to sign the agreement with the investigation. This was during a briefing in the river, said the Prosecutor General of Ukraine Yuriy Lutsenko.
"Regarding the case of the so-called "helicopter tax", with more than two dozen detainees, we assume a possibility of an agreement only a few individuals. Two, three, four no more. Applications for such agreement has been filed," – said Lutsenko.
According to him, now the lawyers and investigators working on the text of the agreement.
See also: Ex-Minister Yanukovych Alexander Klimenko reported about suspicion
"We demand specific evidence on the role, evidence of organizer of the criminal scheme, and the largest possible amount of compensation of the caused state losses," – said Lutsenko.
"While no deal is not signed, but they are prepared," – said Lutsenko.
As reported, after the operation of the interior Ministry and the GPU arrested 23 of the tax times Klimenko. 454 were conducted searches in 15 regions of Ukraine.
Chief military Prosecutor Anatoly Matios said that the special operation on detention of the tax times of ex-President Viktor Yanukovych lasted exactly a year.
Comments
comments