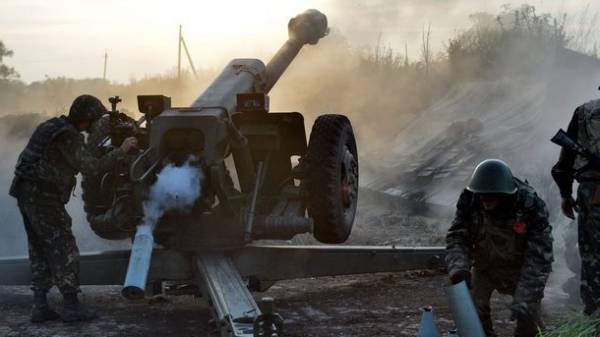 Ukraine needs to change tactics of conducting military operation in the Donbass, as the militants regularly aggravate the situation at the front. This was told to the edition "GORDON" a former officer in the operations Directorate of the General staff of Ukraine, Colonel Oleg Zhdanov.
According to him, the militants regularly looking for weaknesses in the defense of the Ukrainian military, and then suddenly strike a powerful blow.
"Militants regularly we are looking for weak spots. Two or three weeks of calm – our guys relax a reconnaissance of the enemy works. They are constantly changing the direction of the shelling: Avdeevka, Svetlodarsk arc, Popasnaya, Krasnogorovka now. Moreover Mariupol direction has long been sounded in the news reports. A powerful artillery attack of the enemy has led to serious losses in our ranks. Putin (President of Russia Vladimir Putin – ed.) now, no one can not push," – said Zhdanov.
Read also: Volunteer about the battle in Krasnogorovka: "the Enemy gets armor and a storm is on the offensive"
He noted that Ukraine needs to change the tactics and policies of the Donbas.
"We must change the policies and tactics of warfare. APU has all the power and means to suppress fighting the enemy, not meshing the civilian population. But this is not done. The militants, meanwhile, changing the direction of their attack caught us relaxation. And we have the so-called peace plan. Not calling a war a war it cannot win," – said the military expert.
As yesterday told defense Minister Stepan Poltorak, offensive operations by fighters and the Russian military in the Donbass is not yet in sight.
Comments
comments