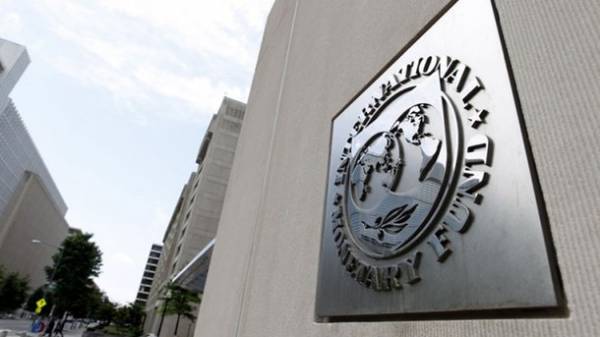 Key requirements the completion of the fourth review of the extended Fund of Ukraine (EFF) with the International monetary Fund (IMF) are pension reform, privatization and fight against corruption. This was announced by Fund spokesman William Murray.
"Fourth review of the program by the Board of Directors possible after the required in the framework of the revision of the reform will be implemented. The main ones are the pension reform, measures to accelerate privatization and concrete results in the fight against corruption," said Murray during a traditional briefing in Washington.
See also: Ukraine "fit" the criteria for the IMF to continue cooperation.
In addition, said Murray, the fourth revision also important are the continuation of fiscal reforms and reforms of the energy sector.
With regard to land reform, according to the IMF, it still is an important condition of the program. However, in order to reach consensus on key issues, you must postpone it to the end of the year.
The NBU had earlier estimated that Ukraine thanks to the IMF could reach $ 20 billion foreign exchange reserves by year-end. However, due to delays in important for the cooperation with the IMF reforms , Ukraine can receive one tranche of the Fund this year, noted earlier in the national Bank.
The Minister of Finance of Ukraine Alexander danyluk said earlier that he expects that the IMF will decide on granting Ukraine the next tranche under the EFF program in autumn.
However, the Agency Bloomderg wrote that Ukraine may not receive the next tranche of the IMF right up to the end of this year due to the fact that ukraisnkaya party fails to accept the reforms demanded by the Fund.
The Prime Minister Volodymyr Groysman in an interview with the Agency noted that the adoption of pension reform is on schedule. However, the steps to create an anti-corruption court to undertake, but a bill on land reform in a timely manner will not be accepted.
On 3 April, the IMF approved the allocation of Ukraine the fourth tranche of the extended Fund in the amount of $ 1 billion. The entire program provided Ukraine with about $ 17 billion, of which Kiev has already received 8.7 billion dollars.
Comments
comments