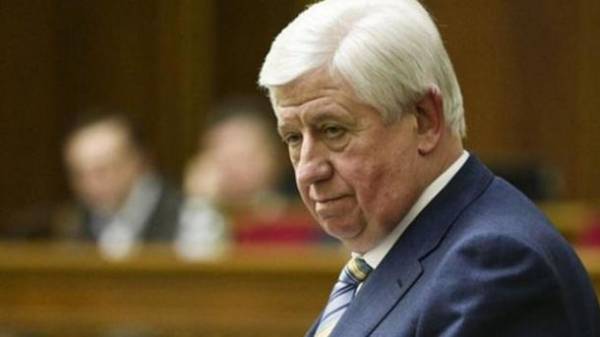 Lawyer Nicholas Oliferenko believes that the dismissal of his client by the Victor from the post of Prosecutor General was executed with violations during the voting in Parliament, reports NewsOne.
According to him, the main argument in the court of protection Shokina will be the future of MPs during the voting for the resignation.
"The decision of the Parliament on the resignation of Viktor Shokin was adopted with violations of the current legislation of Ukraine. One of the most blatant – violation of the voting procedure in Parliament. In simple terms – "knopkodavstvo". MPs at all meetings are required to vote in person is a direct norm of the Constitution, enshrined in article 84 of the basic law. We have recently obtained evidence that during the voting for the resignation of Viktor Shokin was illegally used cards of absent MPs. In addition, was made and other violations of procedure," he explained.
As yesterday it became known that Viktor Shokin has filed a lawsuit against the President of Ukraine Petro Poroshenko and the Verkhovna Rada to cancel the decision on his removal from office of the attorney General.
Comments
comments