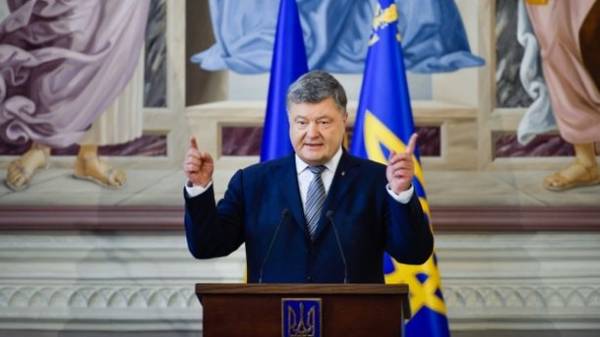 The President of Ukraine Petro Poroshenko insisted that Ukraine should be the verification of the subsidies to be received only by those who need it. He said this during a visit in national technical University "KPI" in Kiev, the press service of the head of state.
He told how they saw a strange ad, when over 2 thousand dollars surrendered a 4-room apartment on Khreschatyk, and it was decorated to the subsidy.
"Are we for these purposes, the input subsidies? Shouldn't we finally do the verification and restore order? Let me now say unpopular, but it's an honest conversation with people – subsidies provided to those who are most vulnerable and who do not have the money to pay a fair price. If you rent an apartment for 2 thousand dollars, please at least pay a fair price for energy supply", – said Poroshenko.
Read also: How Ukrainians will recalculate the subsidy calculator utility "discount"
The President believes that the system of subsidies should be transparent and to ensure efficient use of budget funds.
As reported, nearly 200 thousand families in Kyiv, which provided benefits in the last accounts they have not seen. According to a new government decree, the discount was denied to those who owed at least two months.
With the beginning of the year grants received more than two million Ukrainian families. It is only 50.9 per cent of those who applied for registration discounts. The website "Today" to find out who in Ukraine take away the subsidies, and who will have to return a used "discount".
Comments
comments