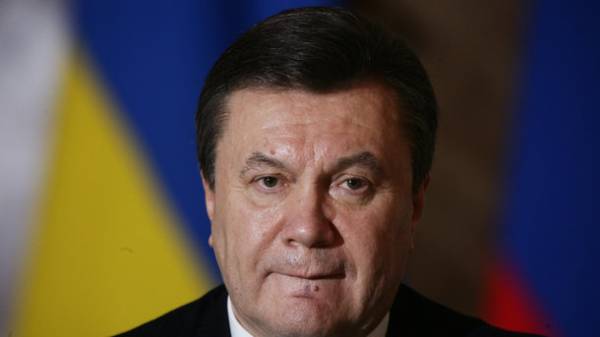 Ukrainian prosecutors say that the victim in Kiev ex-Deputy of the State Duma Denis Voronenkov was as important a witness in the case of treason, ex-President of Ukraine Viktor Yanukovych, as everyone else, and killing him will not affect the future of this process.
"The position of the prosecution is that for us there is no key or no key, main or main, important or not important witnesses for us, every witness in this case as there are more than 100 people," – said the Prosecutor of the Chief military Prosecutor's office Ruslan Kravchenko.
He noted that each of the witnesses in the case gave and gives testimony about what he knows and charges each of them is just as important as Voronenkov.
Kravchenko stressed that no matter how the accused Yanukovych wanted to shirk responsibility, the prosecution will use all the evidence which is sufficient, and that should be enough to prove the guilt of the former President.
And the police announced in the search for possible accomplice to murder ex-the Deputy of the state Duma of the Russian Federation.
We will remind, in Kiev in the shooting death of a former member of the Russian state Duma Denis Voronenkov, who took Ukrainian citizenship and testified against fugitive President Viktor Yanukovych.
It is known that the killer Boronenkov was arrested as a result of injuries after a shooting. However, several hours later he died in hospital from his injuries. First, it turned out that he is a citizen of Ukraine then the media has emerged that his name was Paul Parsow. The interior Ministry and the SBU confirmed that the assailant is a native of Sevastopol Paul Parsow. According to the Unified register of judicial decisions, the man declared wanted in 2011 for a fictitious entrepreneurship and fraud.
Former state Duma Deputy Ilya Ponomarev said that the killed Denis Boronenkov had information about the interaction of "Berkut" and other Ukrainian security forces with the Russian army special forces during the Maidan.
Comments
comments