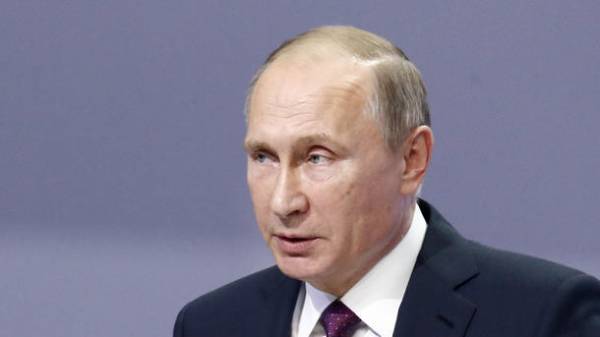 Moscow hopes for the restoration of cooperation with the secret services of USA and NATO countries for a more effective fight against terrorism. This was stated by the President of Russia Vladimir Putin at a meeting of the Board of the FSB, reports the press service of the Kremlin.
In his opinion, cooperation with foreign partners it is necessary to deduce on new level. According to him, first and foremost, Russia needs to strengthen its work with the UN, CSTO, the Shanghai cooperation organization.
"In the common interest – the restoration of dialogue with the secret services of the United States, other NATO member countries. Not our fault that it was broken and not developed. It is absolutely obvious that in the fight against terrorism must cooperate with all responsible States and international enterprises, because even a simple exchange of information about the channels and sources of terrorist financing, the people involved or suspected of involvement in terrorism, which seriously increases the effectiveness of our common efforts", – said Putin.
On 9 February during a meeting with members of the security Council of the Russian Federation Vladimir Putin discussed the situation in the East of Ukraine, including the withdrawal of heavy weapons from the contact line.
Comments
comments