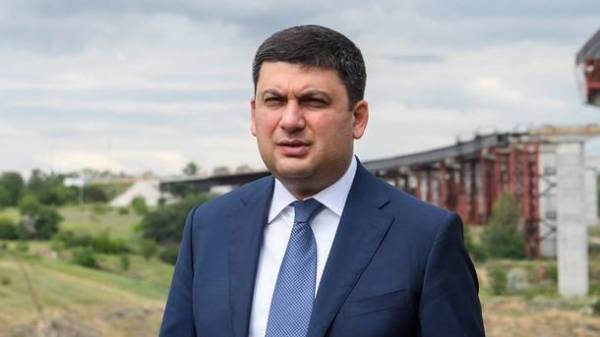 Ukraine spends annually on debt service 4% of GDP, which is more than 100 billion UAH. This was stated by Prime Minister Vladimir Groisman at a forum on decentralization in the Ternopil region.
"We are 4% of GDP spend on to service their foreign debt is more than 100 billion annually," he said.
According to him, about 5.5 billion. Ukraine annually consumes from the budget to cover the deficit of the Pension Fund, 5% of GDP on security and defence.
"The reforms we need as air. Everyone who says they don't need need all all to pay today, – I also support it. But those who say they do understand that in the budget there is no money, and how to do it, they do not know. This nonsense we sometimes take for granted," said the Prime Minister.
See also: debts Currency in 23 years: how, Ukraine received from the IMF and that will have to return
As reported, according to the Finance Ministry, the state debt of Ukraine or 66.8% of GDP and of the total, 70% are foreign currency loans. Public and publicly guaranteed debt of Ukraine in January-April 2017 rose in dollar equivalent by 3.33 billion., or 4.7%, to 74,31 billion. USA as of 30 April.
According to Finance Minister Alexander Danilyuk, Ukraine intends to provide debt payments in the amount of 14 billion dollars. in 2017-2019 years, 11 billion of which will have to be paid from the state budget, including through access to international capital markets on favourable terms.
Comments
comments