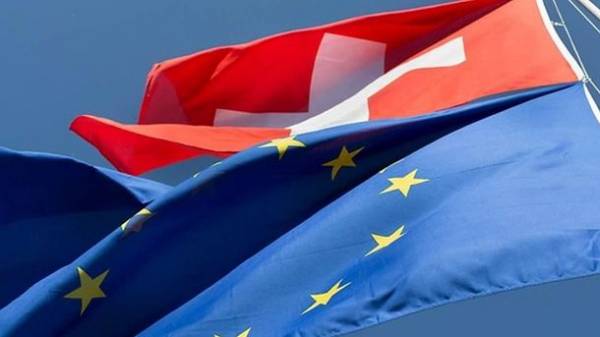 The European Union says that Switzerland voluntarily joined in each case to the restrictive measures taken by Brussels, said the final document adopted on Tuesday by the EU Council.
In the conclusions of the European Council, an assessment of the relations between Switzerland and the EU and called on Switzerland to "continue to carefully and regularly follow the use of restrictive measures (EU – ed.), in particular, with the aim to prevent their rounds."
"Council urges the state party to continue to align and further strengthen their (own decisions – ed.) compliance with restrictive measures taken by the EU in response to actions undermining or threatening the territorial integrity, sovereignty and independence of Ukraine, and on Russia's actions destabilising the situation in Ukraine", – stated in the conclusions of the EU Council.
In the same context, the EU has a positive opinion about the cooperation between the EU and Switzerland in the area of European common policy on security and defence, as for the missions of humanitarian assistance and civil protection.
In this regard, the EU Council welcomed the recent conclusion of an agreement on Switzerland's participation in the mission of advisors of the EU on the reform of the sector of civil protection in Ukraine.
Comments
comments