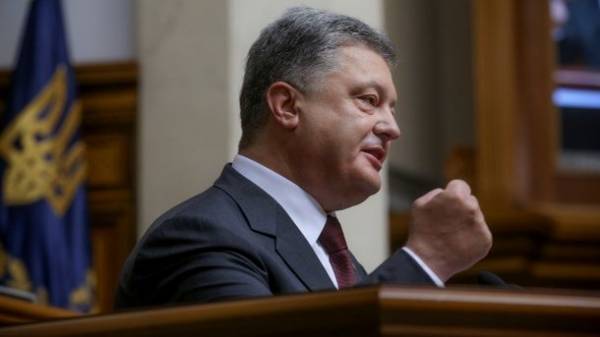 President of Ukraine Petro Poroshenko assured Ukrainians that Ukraine will become a member of the European Union and join NATO. He said this during the ceremony of raising the national flag on Sophia square in Kiev, the press service of the head of state.
"Please note, as our flag fits adjacent to the flag of the European Union. Two and a half months ago, we have gained the opportunity of free travel in Europe, having made all the necessary reforms. Our diplomats won the difficult struggle with the Russian agents who tried to disrupt the ratification of the Association Agreement with the European Union. And September 1, just a week, the agreement comes into force in full", – said Poroshenko.
SEE ALSO
Groysman voiced the prospects of Ukraine's accession to the EU
"Working hard are we going to approach those days when, in the future, Ukraine will become an EU member and a NATO member", – assured the head of state.
Recall, the visa-free regime with the European Union to Ukraine came into force on June 11. During this time, thousands of Ukrainians were able to travel freely in Europe.
Also on 11 July, the EU ratified the Association Agreement with Ukraine, which fully comes into force from September 1 this year.
Comments
comments