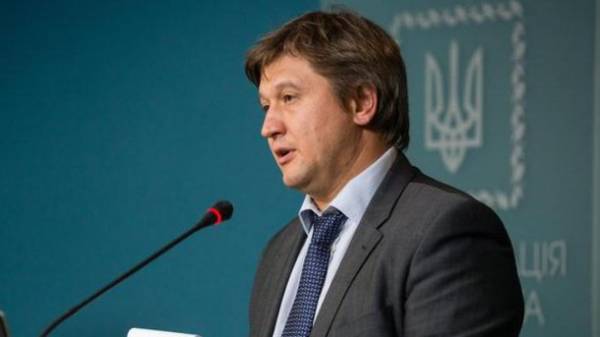 Finance Minister Alexander Danilyuk declares a fault in the system of Accredited key certification center of the State fiscal service, but notes that her work for the day has already been partially restored.
"Regarding the launch of the electronic register of VAT… Around 11:00 a.m. "put" a system of Accredited key certification center in the state. This is an unprecedented event… According to recent reports, the center was able to partially resume. Continue to work to according to the law, tomorrow the registry to make public", – Danilyuk wrote on his page on the social network Facebook on Sunday.
According to him, the entire input information to the electronic registry automatic VAT refund forms at the SFS on the basis of demands of the business and reinforces these data with digital signature. "Therefore, smooth operation of the center of certification of keys is mandatory for the successful launch of this registry," he said.
As reported a day earlier, on April 1, the Finance Ministry has launched an electronic register of VAT refunds and announced that he will be available from 3 April. "It will be available on the first business day of April, 3 th. Now every entrepreneur can online to check what is the status of his payment", – is reported on the website of the Ministry of Finance.
In turn, danyluk on his page in Facebook wrote: "We're launching an open electronic register of VAT refunds. So you can understand 50-60% of all corruption in the State fiscal service was connected with an opaque reimbursement of this tax to entrepreneurs." According to him, this process no one could control, and no one, "except for a limited range of "statists" GFS didn't have access to information."
"The registry is running, it is filled with information. Work on the weekend to Monday the register was already available on the official website. Further work is continuing to improve registry-based reviews of business," – said danyluk.
Earlier the President of Ukraine Petro Poroshenko said that the automatic registry of VAT refunds on the website of the Ministry of Finance must earn in full from 1 April 2017.
"We just need to open the registry, but to make the order of refund of VAT to business entities was completely transparent. Previously filed reimbursement previously received. Every intervention in the registry, and electronic program is a criminal offence", – said Poroshenko, adding that the registry until "in test mode for three months".
Comments
comments