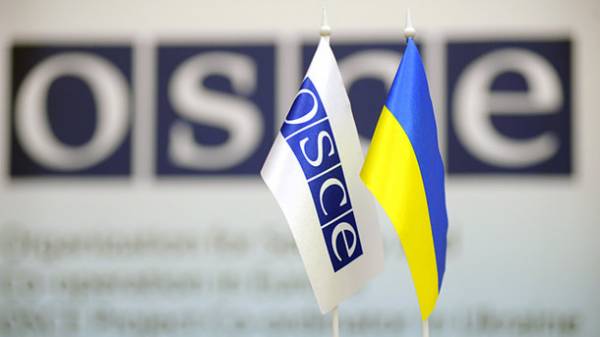 The Ministry of foreign Affairs of Ukraine welcomes the completion of the procedures of appointments of Thomas Greminger for the post of the OSCE Secretary General. This is stated in the official comments of the Ministry of foreign Affairs.
As noted by the Ukrainian foreign Ministry, the filling of vacancies of the OSCE leaders will ensure the effectiveness of the Organization, particularly in terms of prevention and resolution of conflicts.
"Of particular importance to the Ukrainian state becomes a full-fledged multi-dimensional work of the OSCE in the context of ongoing complex hybrid of Russian aggression against the territorial integrity, sovereignty and political independence of Ukraine", – said the Minister.
The Ministry expects that OSCE institutions continue to "actively work to support the development of democracy, rule of law, respect for human rights and fundamental freedoms in space Organization."
Also foreign Minister expressed the hope that the OSCE will be "properly and promptly respond to the most egregious cases of violations that are taking place in the temporarily occupied and controlled by Russia areas of Ukraine".
"We hope that once again the heads of OSCE institutions will remain a priority focus and attention within the Organization, the question of the cessation of Russian aggression against Ukraine, and will continue to make every effort to regain respect for the fundamental principles and commitments of the OSCE that it is necessary to rebuild mutual confidence on the European continent, initiated the irresponsible attitude of one of the States – participants", – concluded the Minister.
Recall, Swiss diplomat Thomas Greminger was elected Secretary-General of the Organization for security and cooperation in Europe (OSCE).
Comments
comments