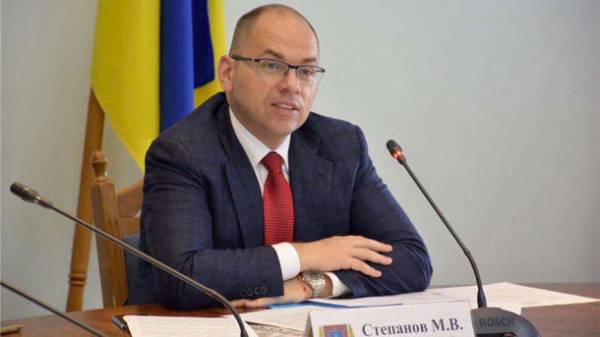 The Chairman of the Odessa regional state administration Maxim Stepanov entered the three leaders of the rating "100 most influential Odessa – 2017", organized by the charitable Foundation "Journalists for democracy" together with the information Agency "Odessa-media". The results of the rating, compiled on the basis of surveys of experts and online voting, was presented by the organizers at a press conference on 5 September.
The three leaders, the head of the Odessa regional state administration turned out to be in the final version of the rating, and the results of the online voting of the readers. Such a high place in the rating of influence Stepanov managed to achieve in less than 9 months of being on the post of the head of the regional state administration.
The top three most influential citizens of Odessa, in addition to Maxim Stepanov, also included the mayor of Odessa Gennady Trukhanov and businessman Vladimir Galanternik. The leader at the end of the online voting differs from the final outcome rating, which was formed based on experts ' opinions. But readers have included Maxim Stepanov in the "hot three".
More than half of the laureates of the rating officials. In particular, in the TOP ten – the Chairman of Odessa regional Council Anatoly Urban, first Deputy head of the Odessa regional state administration Oleksandr Tereshchuk, head of SBU region Alexander Dovzhenko.
The initial list included 370 candidates for whom throughout August was an online voting on the website of the news Agency, its assessment of the level of influence of participants of a rating has made more than twenty experts in the field of business, politics, education, culture, who evaluated the candidates in ten categories: "Power", "Social activities", "Business", "superstructure", "Religion", "Law", "Health", "Science and education", "Culture and art", "media".
Comments
comments