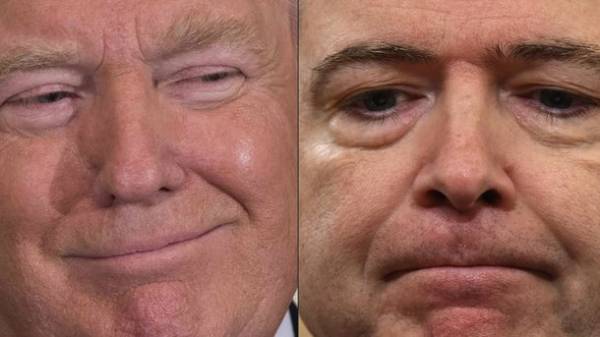 The organization WikiLeaks has offered 100 thousand dollars to anyone who can provide it with the records of conversations of President of the United States Donald trump and fired the FBI Director James Komi.
"WikiLeaks offers 100 thousand dollars for recording conversations trump and Komi Republic," wrote the organization in his Twitter.
Earlier it was reported that trump has warned the dismissed Director of the FBI James Komi from the transfer of the media content of their conversations.
Earlier, on 9 may trump sent the FBI Director to resign. As noted in the presidential administration, the reason for this step was "loss of confidence" of the President to him.
In the media appeared information that the reason for the dismissal was the dinner with trump and the Komi Republic, the President asked the head of the FBI to confirm his loyalty, but Komi said that trump can only rely on his honesty.
Comments
comments