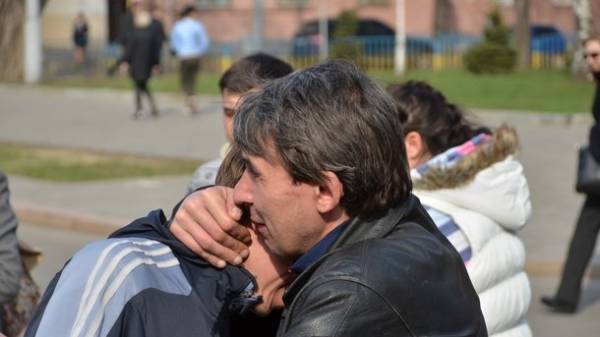 The President of Ukraine signed the decree No. 178/2017, according to which in the next month the army will take young people aged from 20 to 27 years. In April and may for military service in the army took more than 14 thousand Ukrainians. 9 135 in the Armed forces of Ukraine, 4 200 in the National guard and 800 people – in the Public special service of transport. How many Ukrainians calling for service the following month, is currently unknown. The timing of the call assigned by the head of state, and the number of recruits and the budget of the campaign is the government.
By the way, this year the call for per person cost budget 3293 hryvnia. 3200 of them – a one-time cash assistance to recruit (in the amount of two living wages) and 93 of the hryvnia – the money for the preparation and conduct of the appeal without regard to food and transport costs. It should be noted that last year financial assistance to the conscripts were issued in the amount of two minimum wages (currently it is 6400 UAH), however, after the decision to increase the minimum payout is two times the minimum wage made a decision to give the two a living wage.
Who can call in the army in August:
Men aged 20 to 27 years
Fit state of health
Without a criminal record
Not passed military service
In addition to the call for military service in may we also began the conscription of Ukrainians with higher education who graduated from the military Department. Reserve officers are considered "fit" to 43 years. As conscripts, they have to serve a year and a half. By the way, a few years ago the end of the military Department at the University was given the right to defer. In just seven years, Ukraine has accumulated more than 90 thousand reserve officers.
Following Aug recruitment is expected in October-November this year. Read more about how were previous calls and which threatens deviators can be read here.
Comments
comments