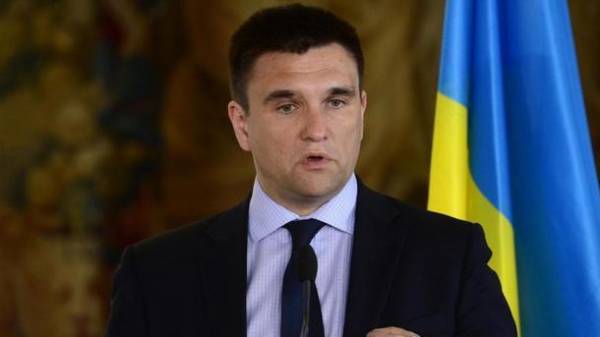 Telephone conversation in "Normandy format" between the presidents of Ukraine, Russia, France and the German Chancellor will likely be held after next week, said Minister of foreign Affairs of Ukraine Pavlo Klimkin.
"We're talking about the organization of a telephone conversation. From the point of view of graphics, most likely it will be after next week. Because next week it's just difficult to organize from a logical point of view," he said in the air "details of week" on TV channel "inter", answering the question, when can take place the coming negotiations in the "Norman format."
According to him, there is agreement that this will be a serious conversation from the perspective of fixing the security issues and the release of the hostages. "As soon as the results of a telephone conversation, then we can plan the meeting but the meeting aimed at the result," – said Klimkin.
Comments
comments