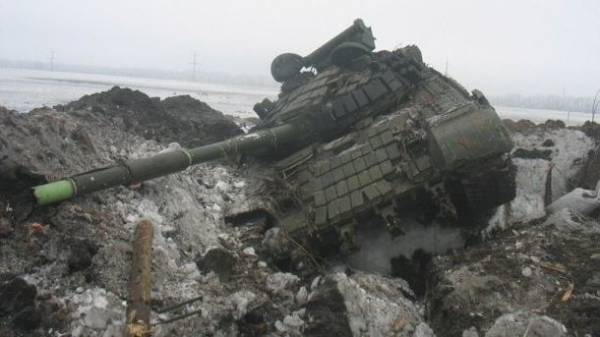 While political and military leadership of the country decides the issue of lethal weapons to Ukraine from the US, the Ukrainian military successfully harness domestic Russian tanks anti-tank missile systems. This was told in the comment "observer" veteran of the fighting in the Donbas, the volunteer Ivan Savelyev.
According to him, at the front enough anti-tank missile systems, so the Ukrainian military without American Javelin has something to resist the invaders.
"We expect the USA lethal weapons. We have all heard about the Javelin. We are in Kiev CB "Ray", which produces anti-tank guided missiles "Stugna", "Le Corsaire". Yes, it's not a Javelin". It is now 2014 and 2017, and the front is saturated with these "LOGNAME". These things at the front, and they work. Yes, Javelin takes the trajectory, but it is not a panacea," said Savelyev.
See also: there was a video of testing the latest portable missile complex "Le Corsaire"
Saveliev noticed that the lines delineating the area width up to 4 km is "a dead zone for armored vehicles. If to call, then you open hunting". He noted that in this case Ukrainian ATGM better than the us.
Informed military expert Alexey arestovich was told that the Ukrainian military without American lethal weapons to successfully harness Russian tanks.
Comments
comments