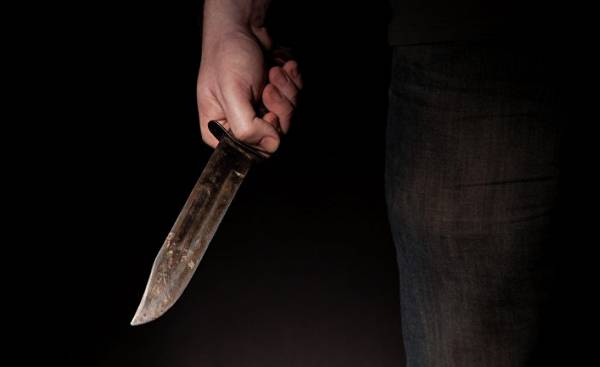 Spanish tourists in Russia has stabbed six knife wounds in a state of uncontrollable hatred to foreigners who merely don't such as the assailant. Obsessed with irritation, anger and maybe jealousy, during the arrest, he said that he hates tourists, because "they live much better than him." When you're the last in an endless queue, it seems that all live better, and to you will never come, since the poorest of awards is not provided, for those outcasts of society who do not understand what life is trying to give and receive, to exchange views, to temper the will, to analyze the facts. And maybe even bring fantasies into line with reality.
Whatever it was, but these stories raise questions that it is hardly possible to find simple answers. What tourists actually live much better than us? Honestly, I don't know. Last Sunday I was in a small Cove, where we had something like a family beach, but now there is all different. Vacationers are side by side on the small strip of sand dotted with winds of bizarre rocks. They smell like suntan lotion, seaweed, dried salt and that pungent smell of sweat that I have not associated with the Paradise kuschami, but rather the opposite. Moreover, I rushed out headlong, if my wife allowed it. But it is not allowed, and I believe I did the right thing. So I can tell you about their misadventures.
Then I picked up a newspaper or logged into Facebook, and maybe do both at once, because with new technologies it is possible to immediately obtain access to all conceivable media. So I learned about the latest legislative initiative of our incomparable government. You will be surprised, but this initiative has absolutely nothing to do with the lack of organization of summer holiday, with congestion of the Balearic Islands, with the state of our forests, not to mention the stench that prevails during the summer in Palma, or teaching a single language in high school. No, nothing like that!
We are talking about the imposition of a fine of three thousand euros and, worse still, charges of homophobia, harassment and God knows what against Orraca Juan Antonio (Juan Antonio Horrach), known for their work on the Islands. Omit the details, let them deal with the lawyers who exist for that. Personally I have this case, this attempt to punish a man who has told the truth, a cause of deep indignation and disgust.
Comments
comments