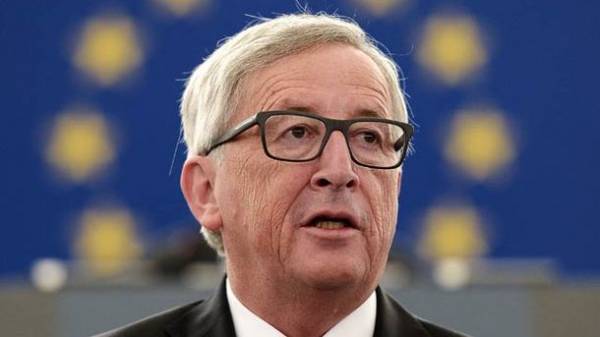 The European Union is concerned with fighting corruption in Ukraine, however, does not insist on the establishment of anticorruption court. This was stated by the head of the European Commission Jean-Claude Juncker at the opening plenary session of the 19th summit Ukraine – EU.
"We are concerned about the fight against corruption. I understand that the President and Parliament have done everything necessary and has made progress, but the situation is unsatisfactory. And then you need to work a lot. We are all set to be willing to anticorruptional establishment of a special chamber within the court. We do not insist on the establishment of anticorruption court – enough chamber, as the main – not in tools, not in the environment, the main in the belief that in Ukrainian society there is a desire to fight corruption. There are in your society at all levels, you will not destroy corruption, investors will not come to Ukraine. This should be the most important fight – and we insist on this," said Juncker.
Read also: Poroshenko wants the summits Ukraine-EU took place in Yalta and Donetsk
He noted that the EU ask Ukraine to strengthen the fight against corruption.
"We don't read you a lecture because your country no need to read lectures – we ask simply to increase the level of fight against corruption because it undermines all the efforts made by your country. Today we proposed to President temporary solutions to this problem. The EU has asked Ukraine to establish a special court which would be responsible for cases of corruption. This morning we agreed that if Ukraine will establish within its judiciary a special chamber dedicated to these issues, it will be enough", – said the head of the European Commission.
Earlier, Juncker also assured that the EU performs all the data Ukraine promises. "We made certain promises: bezviz, the ratification of the Association Agreement. And it was all done. We did what we promised to do, including financial promises. We provide assistance to Ukraine, which exceed all that we previously granted to third countries," he said.
Comments
comments