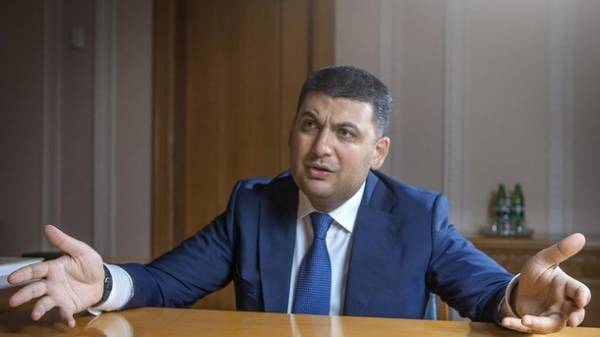 Enterprises located on the territory of certain districts of Donetsk and Lugansk regions (ORDA), belong to Ukraine, is convinced the Prime Minister of Ukraine Volodymyr Groisman.
"Companies that are on the territory of Ukraine, and Donbass is Ukraine, they belong to Ukraine, was in Ukraine and pay taxes in Ukraine, so that our enterprises", – he told on air of TV channel "inter" on Friday evening.
Groisman also noted that the blocking of the supply of coal from uncontrolled territories in Donbas is in the interests of Russia.
"What is happening with the blockade – it is in the interests of the Russian Federation … we are talking about the fact that our coal, the Ukrainian, which were bought for the hryvnia and paid taxes in Ukraine should be banned, and in Russia to buy. This sabotage against our country," – said the Prime Minister.
He also said that he is ready to negotiate with those who block delivery. "There may come that moment, and I talked about this, we will need to act more decisively. And there's this question of doubt" – said Groisman.
The Prime Minister also said that the loss of the mining and metallurgical complex (MMC) of Ukraine from the blockade of the railway to the boundary line will be $3.5 billion foreign exchange earnings, will reduce to 75 thousand jobs.
Comments
comments