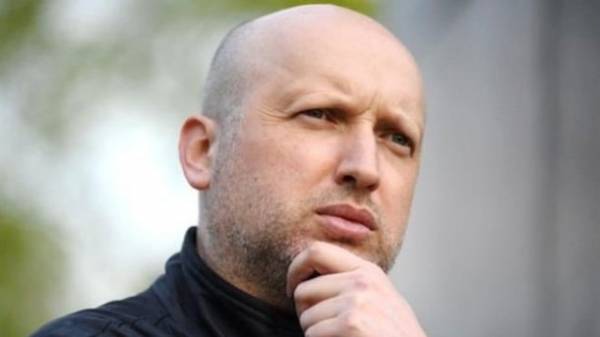 Secretary of the national security Council and defence of Ukraine (NSDC) Oleksandr Turchynov expressed disappointment due to the fact that the Verkhovna Rada ignores the protection of the state from cyberattacks. This was reported in the press service of the NSDC.
"The deputies who work a few days a month, must be very tired and next week going for a few months to the next holiday. Yesterday, they even are unable to include in the agenda of the law, which is of key importance for cyber security of the state", – said Turchinov.
According to him, the parliamentarians "have become accomplices of the crime against our country" and was not included in the agenda on Tuesday a draft law "On counteraction to threats of national security in the information sphere".
Turchynov pointed out that the MPs will go on vacation, "leaving the country open to new cyber-attacks and information provocation".
"By the way, the deputies don't have time to consider the second reading a law №2126а "On the fundamentals of cybersecurity", which is for several months in the Verkhovna Rada", – he said.
The NSDC Secretary noted that to date, countering cyber war requires the mobilization of relevant government agencies and significant financial and intellectual resources.
According to Turchynov, cyber and information threats cannot be countered effectively without legislative regulation of many issues in this area.
We will remind, Turchynov proposed to increase spending on defense and security for nine billion hryvnias.
Comments
comments