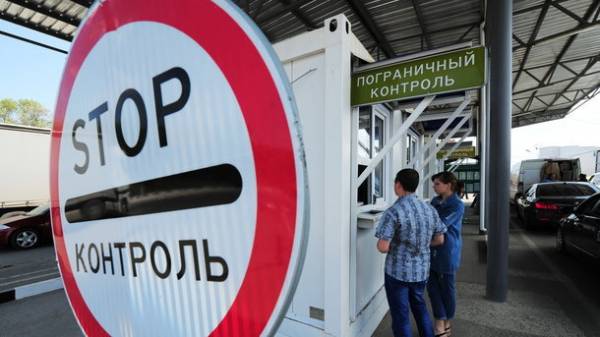 The introduction of biometric control for the Russians will not defend Ukraine fully from possible attacks inside the country. This was stated in the comment to the edition "GORDON" the military expert Oleg Starikov.
In his opinion, first and foremost, Ukraine needs to strengthen the work of the security forces to identify already present here Russian agents.
"SBU has recently shown some results on identification of persons, conducting against Ukraine, the intelligence-subversive activity. And that's good. But the introduction of Ukraine of biometric control for the Russians to anything will not lead. Such measures should have been taken much earlier, when Russia introduced migration cards. We live in a state of war. For example, in Ukraine there is a number of Russian agents who are waiting for the signal to commit terrorist acts. And from it nobody is insured. It is therefore important to strengthen the work of the operational divisions of the SBU, interior Ministry, intelligence and so on. Without this the result will be, because everything else is secondary," – said the Elderly.
See also: How Russia responded to the biometric control in Ukraine
In addition, he noted that the important point in the effectiveness of biometric control will be the level of fulfillment of duties by the guards.
"Russia immediately responded to the initiative of Ukraine. In a hybrid war it is necessary to monitor the reaction of your enemy: if he leaves some kind of initiative without our attention, then it is true. And now we have them stepped on toes. The effectiveness of the introduction of Ukraine of biometric control for Russian citizens will depend on the human factor: how faithfully their duties will be to carry out the border guards, customs officers, employees of SBU and others. But in itself, the introduction of such a control is really nothing," – said the expert.
We will remind, on July 10, President Petro Poroshenko at the meeting of the national security Council said that Ukraine will introduce biometric controls for citizens of other countrieswho cross the border, and has prepared the relevant draft decisions.
Comments
comments