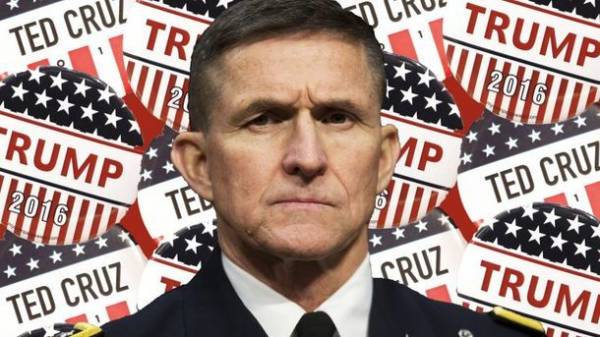 The former adviser for national security Affairs the President of the USA Michael Flynn refused to testify before the Committee on intelligence of the Senate in the case of Russia's intervention in the American elections. However, as reported by Reuters, he referred to "Fifth amendment", which protects citizens from evidence against themselves. This was reported by a number of loyal to the Republican party publications, including the Wall Street Journal and Fox News, citing sources close to Flynn, reports ZN.ua.
Himself a retired General, who became a key witness in the case regarding the intervention of Russia, was going to inform the Committee of its decision in the course of the day.
Earlier edition of Reuters reported that President trump asked the Director of the FBI to stop investigating about the relationship of Flynn with Russia. The publication has learned that the American leader met with James Comey the next day after the dismissal of his adviser.
As reported, the evening of 9 may, the President of the United States Donald trump was fired as Director of the FBI James Komi. The next day, the President promised to find a more suitable candidate for this position.
Comments
comments