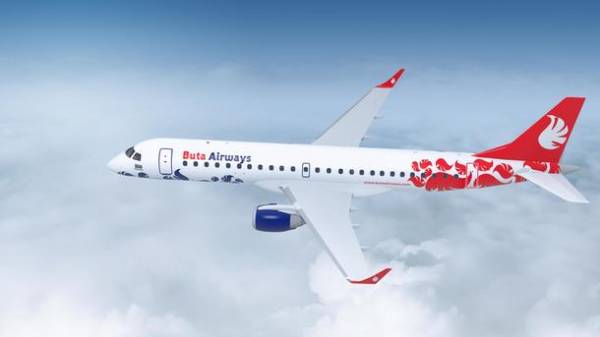 In the capital airport "Zhulyany" starts the Azerbaijani Buta Airways low-cost airline. The new airline opened sale of tickets – the first flight scheduled for September 1, from Baku to Tbilisi, the schedule includes also flights from Kiev.
Base airport in Ukraine for the company to become the Kiev airport "Zhulyany", which previously were unable to agree the representatives of the Irish company Ryanair. With Oct from Kiev will be available directions: Antalya (Turkey), Tbilisi (Georgia), Tehran (Iran), Baku (Azerbaijan).
In the near future the number of routes will be expanded to include European destinations, promise in the company.
See also: "Borispol" explained the failure of the negotiations with Ryanair and agreed to the audit
The minimum fare in all directions will be 29 euros. Additional services – baggage allowance, hot meals on Board, airport check-in and seat choice in the airplane on flights – Buta Airways will provide for an additional fee.
Recall that Ryanair refused to enter Ukraine after failed to reach an agreement with the "Zhulyany" and "Borispol". Ryanair believes that the "Borispol" has violated the agreementreached in March this year, the Ministry of Infrastructure with airport officials. The Director of "Borispol", in turn, explained that he refused to sign a contract with the Irish airline because of the excessive demands of the air carrier, that violated the law.
Comments
comments