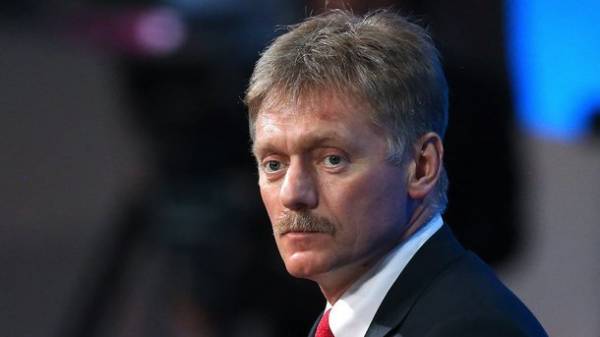 Granting Ukraine the action plan for membership (map) in NATO would be a step to further advancing the Alliance towards the Russian border that will not contribute to strengthening European security, said press Secretary of the President Dmitry Peskov.
"Russia for many years significantly concerned about the approach of NATO's military infrastructure to our borders. Potentially it (granting the map to Ukraine. – Ed.) may be a further step in this direction, which, of course, will not contribute to strengthening stability and security on the European continent," he told reporters.
Read also: Putin told NATO on the Russian military presence in Ukraine
Peskov said that, despite the fact that the issue of relations between Ukraine and NATO concerns Russia directly, this topic has a significant indirect effect on Russia.
Earlier the President of Ukraine Petro Poroshenko said that NATO has agreed to begin discussions on the action Plan on Ukraine's membership in the Alliance.
"Ukraine has clearly defined its political future is secure. The Verkhovna Rada voted, and I, as President and commander in chief signed a law that aims to our future membership in NATO as a goal of our international security policy. Nevertheless, we think that we have started discussion on the adoption of the Membership Action Plan (action Plan for membership (map). – Ed.). Our proposals for the beginning of the discussion was gladly accepted. There is no special way to NATO", – said Poroshenko.
Comments
comments