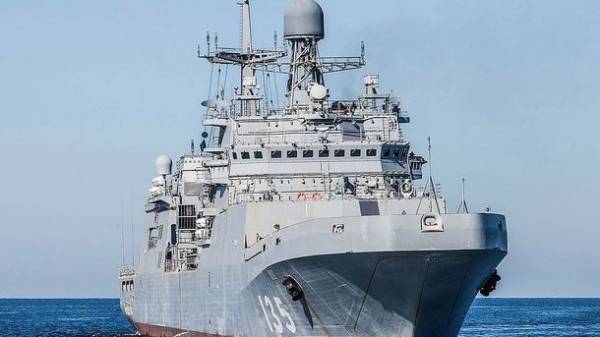 Russian warships on 7 July organized another provocation Near the border of Latvia.
This was reported in Twitter of the National armed forces of Latvia.
Military reported that at a distance of 10 miles from the border, which runs along the sea were seen, the ships of the Navy of the Russian Federation. Close to the border as the ship came in support of the Russian submarine of the class "Chestnut".
On the same day at a distance of 7 nautical miles of the Latvian military has identified the Russian landing ship "Ivan Gren".
Recall, a similar situation occurred in may 2017. Then, in the waters, Latvia's exclusive economic zone about four miles from the territorial waters were seen corvettes Liven 551, "Serpukhov 603" and "Morshansk 824".
Comments
comments