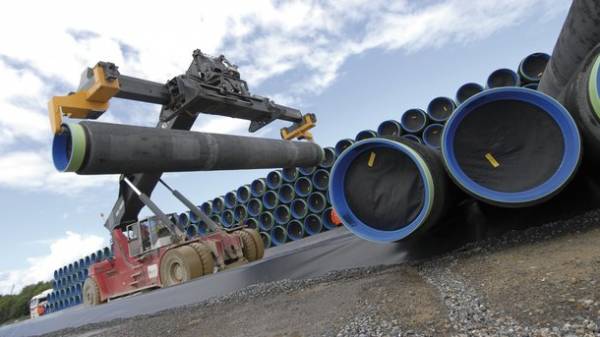 "Gazprom" has laid 220 km of the offshore section of the two lines of the "Turkish stream", said the President of the Board of "Gazprom" Alexey Miller.
"In the South European direction is in full swing construction of "Turkish stream". On the land in Russia, completed the drilling of two microcannula and dragging pipes. On the sea area laid 220 miles total for two branches", – said in a statement published on the website of the company.
We will remind, on may 8, Russia began to build the "Turkish stream". Back in the fall of 2016 Russia and Turkey signed an agreement on the construction of "Turkish stream."
It is planned that the pipeline will pass 660 kilometers in the old corridor of South stream and 250 kilometers-within a new corridor towards the European part of Turkey. It is assumed that the supply of gas through the first pipeline will be entirely designed for the Turkish market.
However, Russia also plans the construction of a second pipeline "Nord stream" in connection with "Gazprom" promises six times to reduce gas transit through Ukraine.
Comments
comments