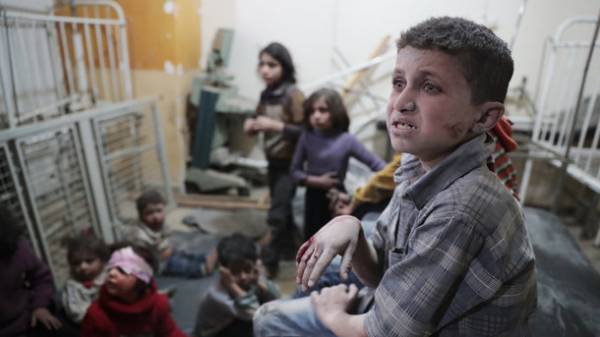 The defense Ministry presented its version of events of a chemical attack carried out in Syria's Idlib province.
The official representative of the Russian Ministry Igor Konashenkov said that the government of Syria aircraft bombed a warehouse of terrorists, which allegedly kept ammunition with poisonous substances.
"According to the Russian means of objective control of the airspace, yesterday, in the period from 11.30 to 12.30, local time, Syrian aircraft attacked the Eastern outskirts of the village of Khan Sheyhun large warehouse of ammunition of terrorists and the accumulation of military equipment. On the territory of this warehouse were workshops for the manufacture of bombs, stuffed with poisonous substances. With the largest Arsenal of ammunition with chemical weapons delivered by fighters into Iraq. Their use by terrorists has been repeatedly proved both by international organizations and official authorities of this country", − assured the Ministry of defence.
Konashenkov noted that these weapons were used by rebels in Aleppo, Syria, their use was recorded at the end of last year, the Russian military experts.
As reported, on April 4 in Syria's Idlib province were committed by the reported use of chemical weapons. Killed at least 100 people, another 400 received a poisoning.
The United States accused the regime of Syrian President Bashar al-Assad in the chemical attack, although the Syrian military denied involvement in the incident.
Comments
comments